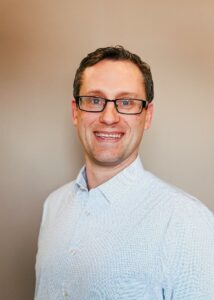 Brian Howells has been named as administrator for Wamego Health Center and will begin transitioning into his new role with Ascension Via Christi on March 20.
Howells, director of Rehabilitation Services for
Ascension Via Christi in Manhattan, has served on the Wamego Hospital Authority Board since 2017, so he is already familiar with the facility and the community it serves.
"Brian's experience in business development, team building and collaboration, leadership education and physician relationships also will serve him and this community well," said Bob Copple, president of Ascension Via Christi's Manhattan hospital.
Howells, who has been "proud to call northeast Kansas home for the past 17 years," joined Ascension Via Christi in 2005 as a physical therapist. He was promoted to a lead therapist two years later. In 2009 was promoted to supervisor of Rehabilitation Services and three years later was promoted to director of the hospital's inpatient and outpatient therapy programs.
Under his leadership, aquatic therapy, driving simulation and FEES swallowing programs were added and the hospital's outpatient therapy, pediatric services and cardiac rehabilitation programs were expanded. Additionally, he has served for the past six months as coordinator of the hospital's developing oncology service line.
"I am honored and humbled to be called to serve alongside the dedicated and dynamic group caring for patients and families in Wamego," said Howells, who earned his undergraduate degree in physical therapy from the University of Hartford in 2002 and his master's in Healthcare Administration in 2009. He also is a 2017 graduate of the Ascension Management Formation program.
Prior to joining Ascension Via Christi, Howells worked for three years as a physical therapist at the Terence Cardinal Cooke Health Care Center in New York before making his way to Kansas. He and his wife, Amber, an Osborne, Kansas, native, are the proud parents of five children.