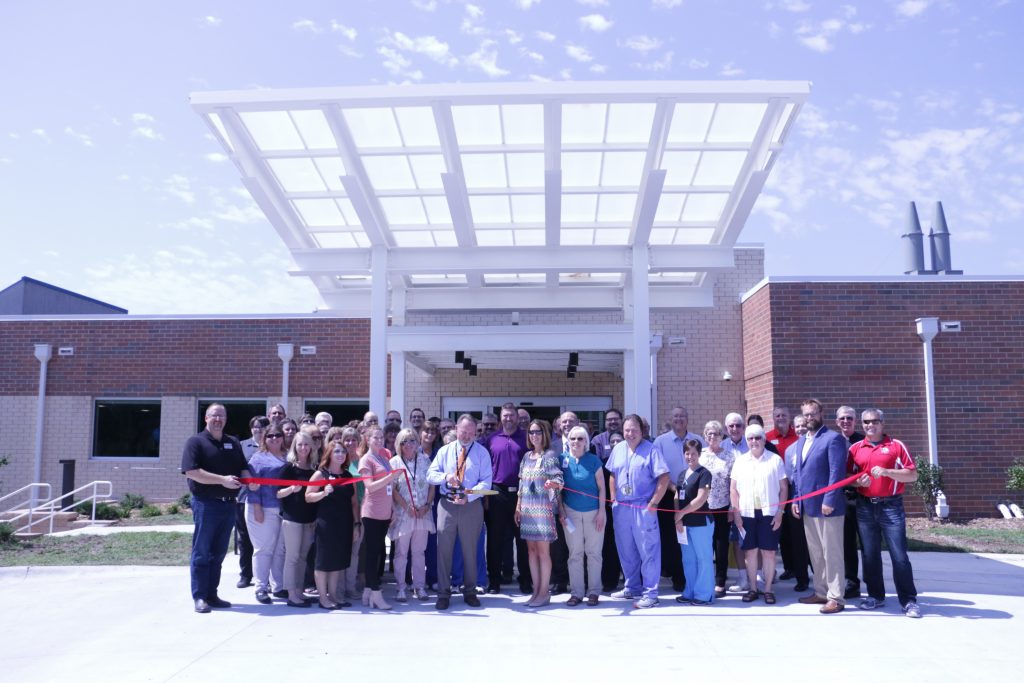 Welcome to Wamego Health Center
Wamego Health Center is a 25-bed Critical Access Hospital, located in the heart of the Wamego community. Access to quality healthcare is essential and we are privledged to provide care for the residents of Pottawatomie and surrounding counties. With qualified physicians on call, our Emergency Department provides care 24 hours a day, 7 days a week.  We house our own Laboratory, Imaging, and Rehabilitation departments giving us the capability of offering a full range of services for our patients with the convenience of one visit. We are also fortunate to offer the services of our Primary Care Physicians, an Internal Medicine Provider and a Nurse Practitioner in our on site Wamego Family Clinic.
In the Fall of 2008, the ribbon was cut on our newly renovated patient rooms, dining area, kitchen and state of the art CT scanner.  Our patients and their family members feel at home with the additions of private bath facilities and a calm atmosphere. In 2017, we broke ground on a year long, 11,000-square-foot site expansion. The expansion will include improvements and renovations necessary to accommodate the region's population growth and increasing healthcare needs. Departments affected by the renovation include our Laboratory, Emergency, Surgical, Imaging and Rehabilitation Services. Wamego Family Clinic will also undergo expansion and renovation as a result of  the project.  All of the changes will help support Wamego Health Center's mission to provide excellence in patient care for years to come.
Our dedicated associates strive to achieve our organizational goals of creating a
Great place to work
Great place to practice medicine
Great place to receive care
We are committed to making your stay at Wamego Health Center safe, comfortable and confidential. Our associates embrace our values and care about our patients and their well-being.