We are grateful for your support!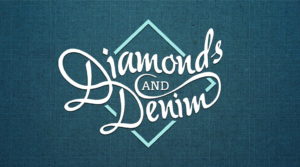 Diamonds and Denim Update 2020
In a commitment to reduce risk for Diamonds and Denim participants and also to demonstrate the importance of complying with the highest standards of social distancing and reducing large gatherings, especially those indoors, Wamego Hospital Foundation Board made the difficult but prudent decision to postpone Diamonds and Denim until March 26, 2021 and transition the event to a virtual platform.
We plan to be back for a face-to-face Diamonds and Denim event as soon as possible.
2020 Year End Report 
2020 – The year of heroes
During the Coronavirus crisis, a community of heroes has surfaced. These heroes are people who want to share their time, talent, resources and energy to reduce the impact of the pandemic.
Although our healthcare team members are highly skilled and trained to care for these patients, it's our community's willingness to help that encourages us as we tackle new challenges.
We want to offer special thanks to the following businesses or individuals for their exceptional contributions to the hospital foundation, and therefore ultimately the hospital:
Accord Hospice
Angel's Care Home Health
Angela Weixelman
April Swartz
Battelle
Betty Frank
Carol Michaelis
Chelsea Sharack
Corteva
Deb and Patrick Schaub
Debbie Ackerman
Deer Creek Veterinary Hospital
Denise Boggs
Design X Salon
Donna Goehring
Dr. Charlie Gillham
Dr. Eric Purdom
Edward Swan, DDS
Evan Ruder
Flint Hills Community Clinic
Hanes Brand
Harbor Freight
Heart to Heart International
Highland Community College
Janet Seemattie
Janet Wohler
Jena Brunkow
Joan Pierce
John Howe
Judy Duryee
Kansas Territory Brewing Co.
Kathy Meziere
Keleigh Schettler
KinderCare
KSU Physician Assistance Program
KSU Vet School
Lacinda Heller
Larry Klecan
Lindsay Brunenn
LuAnn Hoover
Lynn Kinney
Manhattan Area Technical College
Manhattan Chinese Christian Fellowship
Marilyn Blevins
Martha Seaton
Mary Kay Cosmetics – Jana Strunk
McCormick's Distillery
Melinda Wilson
Michelle McNaulty
Midwest Concrete Materials
Mike and Shanel Cole
Missy Wilson
Morgan Lewis-Smith, DDS
Nancy Riemann
Paul and Jan Barkey
Rock Hills Church
Pottawatomie County Emergency Management
Rufus Bandy, DDS
Ryan and Ashley Benteman
Sajatha Prakash
Sandy Stevenson
Sherwin Williams, Manhattan
Simple Modern
Sonic of Wamego
St. George Elementary
Staci Smock
Steve Land
Steve's Floral
Sue Harding
Susan Rustrum
Tammy Lierz
The Craig Family
The Dough Bro
Tiffany Wehmeyer
Traci Brimhall
Trey Springer
Velma Osborn
Vera Gear
Vivian Ruckert
Wabaunsee School District
Wamego Strong
World's Finest Chocolate
We appreciate you. Thank you for thinking of us as we care for our community's health and wellness.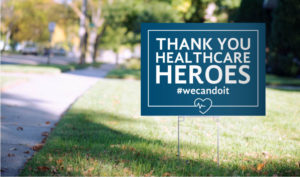 Click here to email a message of appreciation to our healthcare heroes.
About Wamego Hospital Foundation
The Wamego Hospital Foundation is a non-profit 501(c) 3 organization. Donations are tax-deductible.
Our mission is to support the Wamego Health Center in achieving excellence in medical services by funding upgrades to facilities and equipment, as well as programs that promote wellness and access to superb, local healthcare. Our current fundraising effort is upgrading to 3D mammography equipment so patients will have the finest in early detection of breast cancer right here in Wamego.
What makes 3D better? The superior image quality makes it much easier in some cases for radiologist to detect cancer that may not be visible with 2D technology.
While digital mammography is still one of the most advanced technologies available today, it is only a 2-dimensional picture of the breast. Conventional 2D mammograms can be limiting due to overlapping layers of tissue.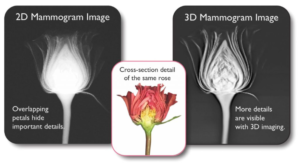 Studies show that 3D mammograms are more effective in detecting breast cancer. 3D mammograms are better at finding more invasive types of cancer, giving women better treatment options that don't require chemotherapy. Other advantages include:
Improves breast cancer detection by 27 to 50%
Fewer false positive results
Fewer callbacks
Bringing 3D breast imaging to Wamego Health Center gives our loved ones the opportunity to receive screenings without the burden of travel, and more importantly receive treatments sooner if necessary.
The Wamego Hospital Foundation is a non-profit 501(c) 3 organization. Donations are tax-deductible.
Other ways to make a contribution include:
Pledges
Annual Giving
Planned Gifts
Gifts of Securities, Life Insurance, Annuities
Gifts of Real Property
Matching Gifts
Memorial Gifts
Tribute Gifts
Your philanthropic support on Match Day 2019 generated $12,845 in donations and matching funds to benefit the 3D Mammography campaign. THANK YOU!
Your past support has funded these vital projects:
Hospital renovation and expansion
Establishing Cardiac Rehabilitation
Expanded and enhanced medical services
Lifesaving medical equipment
Health education programs
Patient prescription assistance programs
Guardian Angel
If you or a loved one received exceptional care from a Ascension Via Christi Hospital in Manhattan physician, nurse, therapist or other employee, say "thank you" with a gift in the caregiver's honor to the Guardian Angel Program.
Along with your generous gift, tell us about the special care you or your loved one received. We'll share your kind words with your "angel" and recognize him or her with a letter of acknowledgment and this custom-crafted Guardian Angel lapel pin.
Print and fill out this form and return it to Tina Rockhold, Senior Development Director.
Leadership
Wamego Hospital Foundation Board
Chair – Amy Flinn
Vice Chair – Dr. John McQuillen
Secretary/Director – Tina Rockhold
Treasurer – Brian Lull
Members: Lanny Bosse, Jeff Kohlmeier, Steve Land, Jake Pugh, Jenny Stewart, and John Watt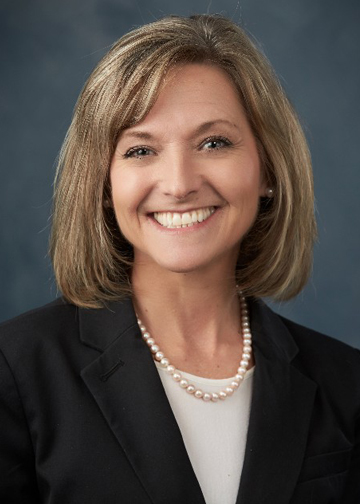 Tina joined the Wamego Hospital Foundation as Senior Development Director in December 2018. She brings over ten years of extensive foundation experience and is passionate about cultivating philanthropic support for healthcare, especially in rural communities where access to medical services is shrinking. In her role, Tina will provide leadership for fundraising strategy including annual and planned giving, capital campaigns, donor relations, special events, grant proposals, and numerous other fundraising opportunities. Tina earned a bachelors of arts degree in journalism and public relations from Texas State University and a masters of arts in education administration from University of Missouri – Kansas City. She has worked in hospital administration since 2004. Beyond her work with the Foundation, she thrives in helping others through volunteering, enjoys spending time with her three grown kids, and taking in the natural beauty of the Flint Hills.
Tina Rockhold
Senior Development Director
Wamego Hospital Foundation
785-458-7380