Wamego Hospital Foundation Receives Gift from Barker Estate
Pinky Barker Charitable Account gifts almost $30,000 to local hospital
Wamego Health Center is better prepared to upgrade equipment or facilities thanks to a generous final gift from the Dick and Pinky Barker Estate to the Wamego Hospital Foundation.

In 2013, a $300,00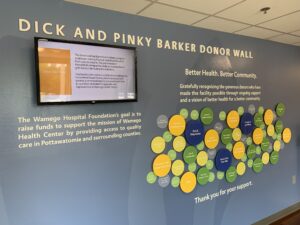 0 initial donation from the Dick and Pinky Barker Estate was the catalyst for a Wamego Hospital Foundation capital fundraising campaign to fund the expansion and renovation of Wamego Health Center. 

The Barkers were avid supporters of Wamego Health Center. Dick was a long-standing hospital board member and combined with Pinky's philanthropic spirit, their financial contribution has produced a lasting impact toward the viability of healthcare in Wamego.

Results from the fundraising efforts initiated by the Barker's initial gift are:
the

expansion of the emergency room and updating patient rooms in the 200 and 300 hallways to private rooms

the addition of a Cardiac Rehab department so patients recovering from a cardiac event can get the education and exercise needed in Wamego

new Spacelab equipment which provides vital cardiac monitoring and telemetry data for ER patients and hospital inpatients while they are in their rooms or as they receive treatment or procedures throughout the hospital

an upgrade to 3D mammography technology, the gold standard in early detection of breast cancer
"Dick and Pinky's generosity truly demonstrates the gift of giving," said Tina Rockhold, Wamego Hospital Foundation development director. "Their devotion to make a difference in Wamego has and will continue to benefit the health and wellbeing of countless patients, most of whom may never have had the privilege of personally knowing the Barkers. We are extremely grateful for the Barker Estate contribution as well as the numerous others whom believe in and support Wamego Hospital Foundation's mission." 
Proceeds benefit 3D Mammography Upgrade at WHC
April 14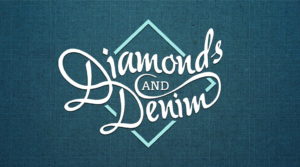 , 2021 (WAMEGO, Kan.) – Wamego Hospital Foundation's Diamonds and Denim Virtual Fundraiser exceeded all expectations by raising an astonishing $74,400 for the 3D Mammography upgrade at Wamego Health Center (WHC).
"In typical Wamego fashion, our event participants and the community demonstrated phenomenal support for the importance of offering life-saving 3D technology at Wamego Health Center," said Tina Rockhold, Wamego Hospital Foundation development director. "Most of us have been affected by the diagnosis of a family member or friend with breast cancer. Through the generosity of our donors, patients in the Wamego area can access the gold-standard in early detection of breast cancer at our local hospital. A very sincere thank you for understanding the importance of the project and making it's installation possible!"
Studies show that 3D technology improves detecting breast cancer by 27 to 50 percent. In many cases, 3D mammograms are better at finding more invasive types of cancer, giving patients earlier and better treatment options which ultimately leads to higher survival rates.
In 2019, Wamego Hospital Foundation launched a $322,000 campaign to help patients in the Wamego area who need 3D mammograms receive such services closer to home. The importance of offering 3D screening technology to the community was too vital to delay, so in February 2020 3D mammograms became available at WHC. 
Hear Jenny Stewart's survivor story.
To date, $133,000 has been donated to the campaign.
It's anticipated future Diamonds and Denim fundraisers will be in person. Proceeds from previous fundraisers have funded recent hospital renovations as well as numerous upgrades to equipment and enhanced patient programming. 
For more information about the 3D mammography campaign or to donate to the foundation, contact Tina Rockhold, Development Director, at 785-458-7380 or tina.rockhold@ascension.org.
2020 Year End Report 
About Wamego Hospital Foundation
The Wamego Hospital Foundation is a non-profit 501(c) 3 organization. Donations are tax-deductible.
Our mission is to support the Wamego Health Center in achieving excellence in medical services by funding upgrades to facilities and equipment, as well as programs that promote wellness and access to superb, local healthcare. Our current fundraising effort is upgrading to 3D mammography equipment so patients will have the finest in early detection of breast cancer right here in Wamego.
What makes 3D better? The superior image quality makes it much easier in some cases for radiologist to detect cancer that may not be visible with 2D technology.
While digital mammography is still one of the most advanced technologies available today, it is only a 2-dimensional picture of the breast. Conventional 2D mammograms can be limiting due to overlapping layers of tissue.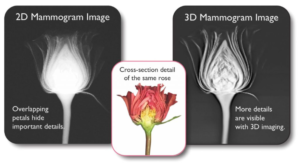 Studies show that 3D mammograms are more effective in detecting breast cancer. 3D mammograms are better at finding more invasive types of cancer, giving women better treatment options that don't require chemotherapy. Other advantages include:
Improves breast cancer detection by 27 to 50%
Fewer false positive results
Fewer callbacks
Bringing 3D breast imaging to Wamego Health Center gives our loved ones the opportunity to receive screenings without the burden of travel, and more importantly receive treatments sooner if necessary.
The Wamego Hospital Foundation is a non-profit 501(c) 3 organization. Donations are tax-deductible.
Other ways to make a contribution include:
Pledges
Annual Giving
Planned Gifts
Gifts of Securities, Life Insurance, Annuities
Gifts of Real Property
Matching Gifts
Memorial Gifts
Tribute Gifts
Your past support has funded these vital projects:
Hospital renovation and expansion
Establishing Cardiac Rehabilitation
Expanded and enhanced medical services
Lifesaving medical equipment
Health education programs
Patient prescription assistance programs
Guardian Angel
If you or a loved one received exceptional care from a Ascension Via Christi Hospital in Manhattan physician, nurse, therapist or other employee, say "thank you" with a gift in the caregiver's honor to the Guardian Angel Program.
Along with your generous gift, tell us about the special care you or your loved one received. We'll share your kind words with your "angel" and recognize him or her with a letter of acknowledgment and this custom-crafted Guardian Angel lapel pin.
Print and fill out this form and return it to Tina Rockhold, Senior Development Director.
Leadership
Wamego Hospital Foundation Board
Chair – Amy Flinn
Vice Chair – Dr. John McQuillen
Secretary/Director – Tina Rockhold
Treasurer – Brian Lull
Members: Lanny Bosse, Jeff Kohlmeier, Steve Land, Jake Pugh, Jenny Stewart, and John Watt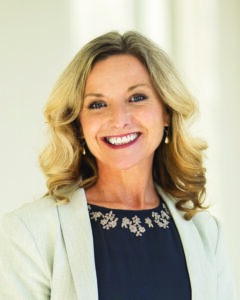 Tina joined the Wamego Hospital Foundation as Senior Development Director in December 2018. She brings over ten years of extensive foundation experience and is passionate about cultivating philanthropic support for healthcare, especially in rural communities where access to medical services is shrinking. In her role, Tina will provide leadership for fundraising strategy including annual and planned giving, capital campaigns, donor relations, special events, grant proposals, and numerous other fundraising opportunities. Tina earned a bachelors of arts degree in journalism and public relations from Texas State University and a masters of arts in education administration from University of Missouri – Kansas City. She has worked in hospital administration since 2004. Beyond her work with the Foundation, she thrives in helping others through volunteering, enjoys spending time with her three grown kids, and taking in the natural beauty of the Flint Hills.
Tina Rockhold
Senior Development Director
Wamego Hospital Foundation
785-458-7380